Advanced compound (KCX-G series and KX series)
Advanced compound (KCX-G series and KX series)
KCX-G series : The product lineup includes UL94-5VB as flame retardant compound grade with PC glass.
KX series :Extrusion grade of recycled PET bottles which are being used in the market as replacements for ABS and PVC.
KCX series:PC+PET UL94 V-0(1.5mm)
Compound with antibacterial agent:Compound of multipurpose resins and engineering plastic resins mixed with antibacterial agent.
Compound with light diffusing agent:Compound with light diffusing agent for PC and PMMA.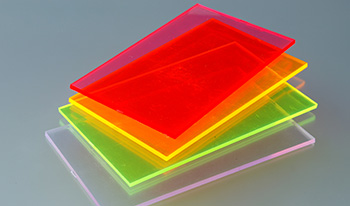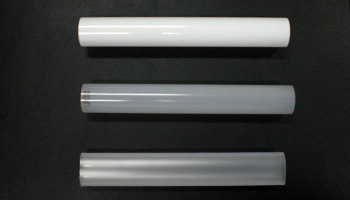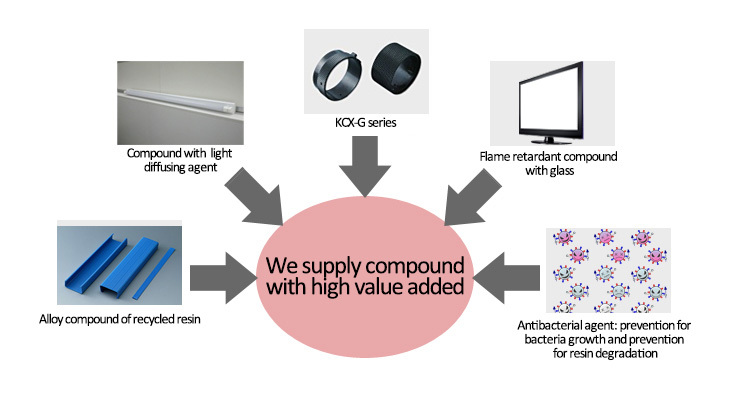 Customer market
Cabinet parts like OA equipments, automotive interior materials, equipments for public facilities, daily goods
Features
KCX-G series
This series is PC-GF developed for applications in chassis and functional part. This series includes GF10%, 20%, and 30%. Flame retardant grade includes UL94V05VB in the product lineup. In addition, the structure of molded products enables the flow and rigidity to be adjusted.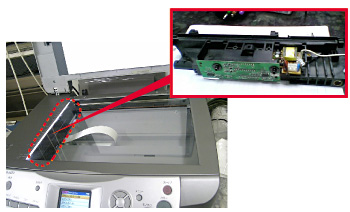 This series is used for the reading chassis of a scanner as well as a printer (rigidity, moldability, dimensional accuracy).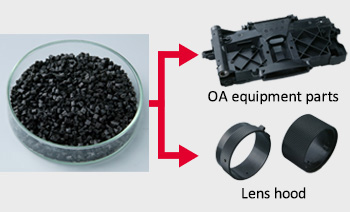 This series has both flame retardance and strength, which leads to possibilities for various applications like OA.
KCX-G series property list
Property
Test
method
Unit
Test
condition
KCX10G
Black
KCX20G
Black
KCX30G
Black
Specic gravity
D-792
1.27
1.34
1.42
Meltflow rate
D-1238
g/10min.
280℃/2.1kg
10
9
8.5
Mold shrinkage
D-955
%
MD
0.3-0.5
0.2-0.4
0.1-0.3
Tensile strength
MPa
23℃
85
105
125
Notchedized impact strength
D-256
J/m
23℃
95
120
138
Flexual modulus
D-790
MPa
23℃
3520
5530
7630
Deflection temperature
D-648
℃
1.82Mpa
141
143
146
Linear thermal expansion
D-696
x10E-5
MD方向
4
2.8
2.3
Flammability
UL94
V-2&O
V-2&O
V-2&O
GF
10%
20%
30%
KX series
KISCO also develops environmentally sensitive products. We have succeeded in developing non-homogeneous extruded grade for applications with recycled PET bottles. This series is a replacement for wooden material and is used as a preventing measure against deterioration of pool floor material and outdoor benches.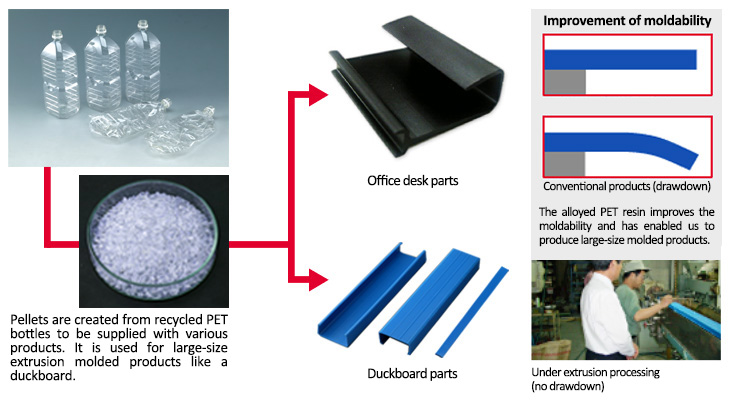 Product lineup
GF10%~30%(B):UL94 5VB(1.5㎜)、UL94 V0(3㎜)
KCX-2101A:UL94 V-0(1.5㎜)
KX-651、KX-302、KX-604、KX-405
〒103-8410
11-2, Nihonbashi Honcho 4-chome, Chuo-ku, Tokyo, 103-8410
1st Sales Division Synthetic Resin Department
First Purchasing Section Tokyo
TEL:03-3663-0262
FAX:03-3661-2676
〒541-8513
3-7, Fushimimachi 3-chome, Chuo-ku, Osaka, 541-8513
1st Sales Division Synthetic Resin Department
First Purchasing Section Osaka
TEL : 06-6202-2264
FAX : 06-6222-3529