Coating, ink, resin coloring raw material
Coating, ink, resin coloring raw material
KISCO provides various types of coatings, raw materials of coating agents and products.
For raw materials, we supply constituent raw materials (acrylic, polyester, epoxy, etc.) and various additives (pigment (titanium oxide, carbon black), initiator (peroxide, UV initiator), curing agent (isocyanate, epoxy curing agent), silane coupling agent, silicone anti foaming agent).
We also supply coating material/agents and provide similar services for ink and resin coloring.
Customer market
Automotive market, building market, electronic display market, plastic market, ink market, resin coloring.
Features
Coordination

We are involved in the sales of constituent raw material of coatings (acrylic, urethane, epoxy, silicone, etc.), raw material of various type of additives (initiator, curing agent, pigment (titanium oxide, carbon black), organic particle (acrylic beads, urethane beads), and silane coupling agent, surface-active chemical agents, etc.). We also supply finished products (coating material/related and ink).
Global business development

We exchange information closely with our business domestic and overseas partners.
We also have local subsidiary companies in China, South Korea, Taiwan, South East Asia, Europe (Germany), and North/South America which provides us with a global information network.
Main products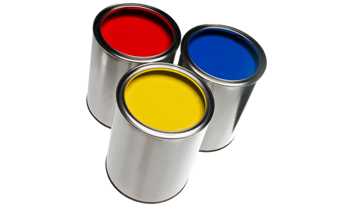 Sales of raw material

Acrylic:Various acrylic acid ester, acrylic oligomer, acrylic polymer
Urethane:Various isocyanate, various polyor
Epoxy:Epoxy resin
Solvent:Ketone group, alcohol group, ester group, etc.
Sales of additives

Initiator (peloxide, UV initiator), curing agent (various isocyanate, epoxy curing agent)
Adhesion imparting agent (various silane coupling agents)
Inorganic pigment (titanium oxicide, carbon black, nanofiller, etc.)
Organic pigment (acrylic beads, urethane beads)
Conductive imparting agent (fluorine-modified ion liquid)
Surface-active chemical agent (fatty group, fluorine group), anti-foaming agent (silicone group)
postcode 103-8410
11-2, Nihonbashi Honcho 4-chome, Chuo-ku, Tokyo, 103-8410
2nd Sales Division Chemicals Department
Tokyo chemical goods department
TEL:+81-3-3663-0271
FAX:+81-3-3661-6459
postcode 541-8513
3-7, Fushimimachi 3-chome, Chuo-ku, Osaka, 541-8513
2nd Sales Division Chemicals Department
Osaka chemical goods department
TEL:+81-6-6202-2265
FAX:+816-6222-3098