Moldings
Molded Parts for Medical Devices
We will propose molded products that are most optimal for medical equipment.
Feel free to contact us about the molding process.
Features
Quality Control

We are able to handle manufacturing at ISO13485 certified facility equipped with a clean room.

Material Proposal

We will propose materials that meet a wide variety of requests.

Manufacturing from low volume

Do not hesitate to contact us with initial production with low volume. We will fully support from initial prototyping to mass production stage.
Material Lineups
Liquid silicone
Mirable silicone
Thermoplastic resins and elastomers
Synthetic rubbers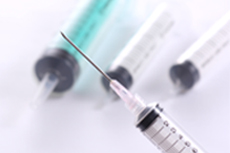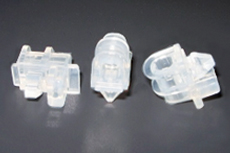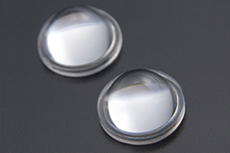 What is "Liquid Silicone Injection Molding"?
It is a molding method that uses liquid silicone material with low viscosity and high fluidity, and fills the mold while applying injection pressure and heat. We can also provide a stable supply of products with complex shapes. KISCO has experiences in a wide range of applications including medical equipment, food hygiene and electronic equipment fields.
Proven Performance in the Market
Molded parts for infusion related products
Molded parts for dental devices
Molded parts for catheters
Laparoscopic surgery devices
Respiratory devices
postcode 103-8410
11-2, Nihonbashi Honcho 4-chome, Chuo-ku, Tokyo, 103-8410
Medical Devices & Components Team
Life Solution Dept. Electronic materials Division
TEL:+81-3-3663-0275
FAX:+81-3-3661-5970