diX®is high-purity parylene distributed by KISCO group.
diX® is high-purity parylene distributed by KISCO group. Parylene supplied by KISCO is typically manufactured by our partner company, Daisan Kasei Col., Ltd. Branded as diX®, the high-purity, high-quality parylene of KISCO group is manufactured using various technology of chemical makers, and is highly rated by customers.
KISCO group provides coating service on a global scale to increase the value of your products by adding features such as waterproofing, insulation and biological safety concerns. We provide troubleshooting support for our customers, from small-scale trials to mass production.
Do you have concerns with any of the following?
Experience diX coatings!
※ * Research results regarding the world's thinnest electronic circuit (research led by Professor Takao Someya, Tokyo University) using diX-SR was covered in the British academic journal Nature (July 25, 2013 issue).
Customer market
diX coating features include highly reliable electric insulation, moisture prevention, corrosion control, waterproofing, gas barriers, chemical resistance, heat resistance, tribological property, and weather resistance. With these features, our technology is used in a wide range of applications from cutting-edge industries (such as medical equipment, electronic components, automotive parts, aviation/aerospace components) to general use.
diX coating features
diX coating

It is very difficult to apply coatings evenly to uneven surfaces when using liquid coatings.
In particular, when the waterproof liquid coatings are used for electronic circuit boards that have mounted electronic components, the coating is not able to cover the small gaps and pinholes develop. At the same time, coating around the uneven areas is suspect to leakage.
diX coating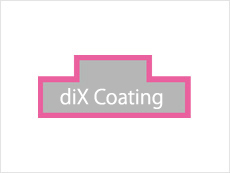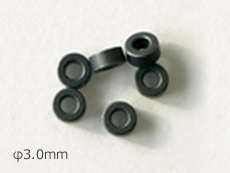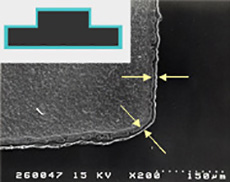 Liquid coating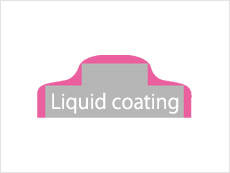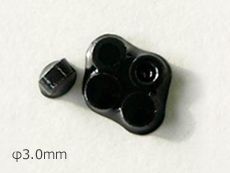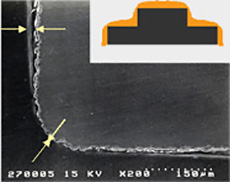 Global network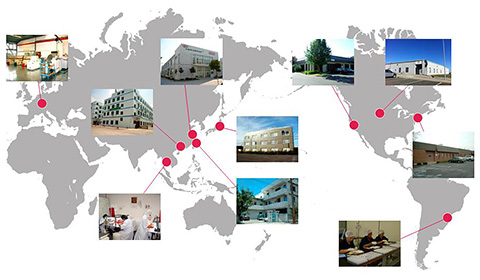 In order to service your manufacturing sites and meet your needs, we offer our services globally at ten locations around the world, including in China, South America, and the ASEAN region.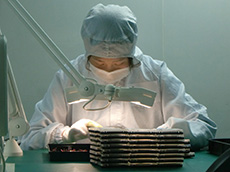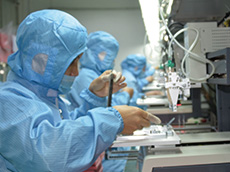 diX coating examples

applications:
LED boards, electronic circuit boards, small electronic components, magnets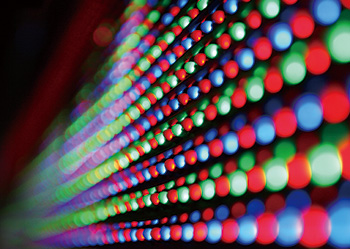 Parylene resists deterioration and coats conformally. When it covers all surfaces of an adherend, it defends and protects against penetration of oxygen and moisture which cause rust and deterioration.

applications:
Electronic circuit boards, small electronic components, magnets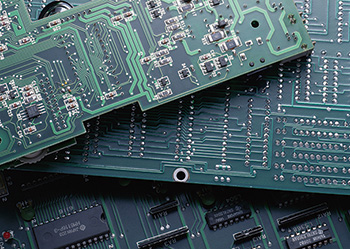 Highly insulating parylene is used to conformally coat complex shapes, such as small electronic components and circuit boards that cannot be easily coated using liquid coatings. It exhibits excellent insulating properties.

applications:
Smartphone peripheral devices, vehicle sensors, marine equipment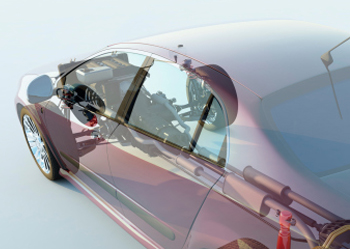 Coatings are chemically stable and have a strong resistance to most chemicals such acids, alkalines, and organic solvents. They are therefore able to protect products used in special environments.

applications:
Catheters, pacemaker components, stents, etc.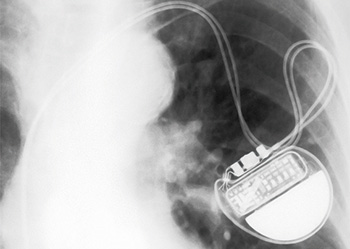 The chemical stability makes it suitable for use in living beings. It is used in medical devices implanted in the body, and in disposable devices that are used in procedures and treatments. Registered with FDA.

applications:
Rubber products (silicon, butadiene, etc.)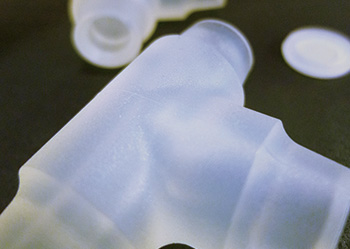 diX coating stops added plasticizers from bleeding out of rubbers and because it also adheres to rubbers, it can provide lubrication and improve the tactile feel, without damaging the rubbers' natural elasticity.
Compliance with standards
diX coating complies with the high requirements of various standards.
Compliance with environmentally hazardous substances

diX coating films do not include any environmentally hazardous substances restricted in the RoHs directive. In addition, environmentally friendly non-halogen types are also available.
* "diX" is a registered trademark of Daisan Kasei Co., Ltd., a KISCO partner company.
* "Parylene" is a registered trademark of Nippon Parylene Co. Ltd., a subsidiary of the US company Specialty Coating Systems, Inc. and is used under license.
〒103-8410
11-2, Nihonbashi Honcho 4-chome, Chuo-ku, Tokyo, 103-8410
diX business group diX Team
TEL:03-3663-0269
FAX:03-3661-6459