Others (development)
The CM team mixes various materials into resin to achieve product characteristics such as high strength and high specific gravity that were previously not possible with conventional single material. In addition, the materials can be melted, kneaded, and molded inside the molding machine without a preliminary compound. Fillers can also be highly filled and molded. We make the best use of materials and the molding technique to provide you with molded products that meet your need.
Customer market
Housing equipment, automotive, industrial equipment, digital, medical, leisure, daily goods
Features
KISCOM original molded products include marble-like materials, nonmagnetic materials, antifouling materials, and rust resistant high specific gravity materials. We can develop unique products according to the required performance and characteristics.
The original molding technique enables molding without a preliminary compound, and this molding technique achieves the following characteristics.

Saves time for the compound, which shortens the development lead time.
Allows to work with a flexible lot.
Enables filler to be highly filled, which helps improve the product performance.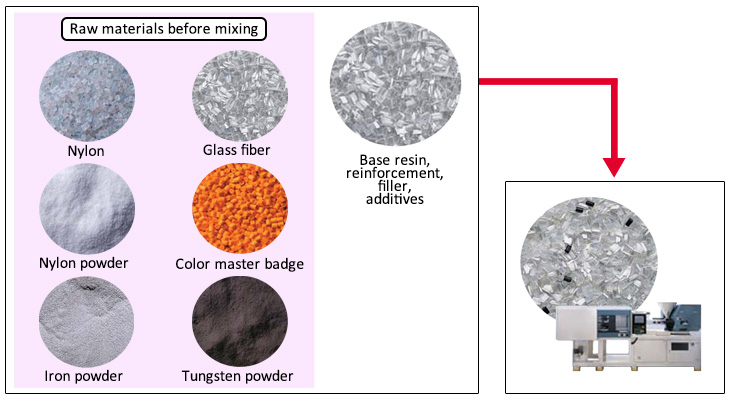 〒103-8410
11-2, Nihonbashi Honcho 4-chome, Chuo-ku, Tokyo, 103-8410
1st Sales Division CM team(Tokyo)
TEL:03-3663-0377
FAX:03-3661-8933
〒541-8513
3-7, Fushimimachi 3-chome, Chuo-ku, Osaka, 541-8513
1st Sales Division CM team(Osaka)
TEL : 06-6202-2269
FAX : 06-6222-6796