Coloring compound (KX series)
Coloring compound (KX series)
We supply thousands of coloring types according to your needs.
Customer market
Housing and building materials, daily goods, automotive interior materials, and cabinet parts like OA equipments
Features
Coloring is possible from general purpose resins to engineering plastic resins, according to your needs.
Color management is possible using a color computer. We supply materials that meet environmental standards (RoHS and REACH).
Shipment of small quantity and short delivery times are possible.
We supply a highly concentrated master batch of pigments, along with a highly dispersible and highly concentrated master batch for olefin.
Coloring by commissioning is also possible.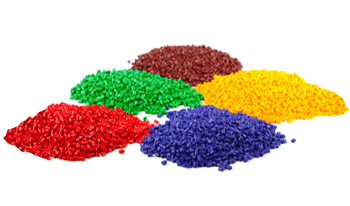 Product lineup
〒103-8410
11-2, Nihonbashi Honcho 4-chome, Chuo-ku, Tokyo, 103-8410
1st Sales Division Synthetic Resin Department
First Purchasing Section Tokyo
TEL:03-3663-0262
FAX:03-3661-2676
〒541-8513
3-7, Fushimimachi 3-chome, Chuo-ku, Osaka, 541-8513
1st Sales Division Synthetic Resin Department
First Purchasing Section Osaka
TEL : 06-6202-2264
FAX : 06-6222-3529